Melissa K
Mia Demopoulos
Mia was ready when I arrived. She took time to talk about what we would be doing. I hadn't had hair color since 03/2020 so I was a bit nervous. She did an amazing job and the price was not crazy !!!!
Nadia N
Mia Demopoulos
Mia did a beautiful job on my hair and was a pleasure to talk to. I highly recommend her for your hair care needs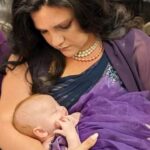 Rachel F
Venue
The atmosphere the girls and the gentleman that made you feel comfortable you were able to relax everything was great the rating score I give it a 10 for excellent
Mia Demopoulos
I really enjoyed getting my hair done by Mia she was very polite, Patient and I love the atmosphere Thank you so much , hope to you again for a trim before going back to California. Rachel Fernandez
Wendy K
Venue
Comfortable and fashionable atmosphere
Laurie Karagiannis
Great experience. Highly skilled professional. Amazing multi dimensional color and wonderful cut. Its a new relationship and im very happy 😊. Thank you Laurie
snt martin
Nick was very friendly and did an amazing job.
Michelle S
Great experience with Kaitlyn and everyone there was so very nice! It wasn't just a cut & color, it was more like a transformation! And Kaitlyn is incredibly funny as well! Transformed and she tickled my funny bone – doesn't get much better! Highly recommend!!!
Kelly W
I finally found my salon! I went to Moda for the first time today and I will DEFINITELY be going back. Kaitlin was so sweet, knowledgeable, and helped me understand a lot about my hair. I showed her a picture of the haircut I wanted and its exactly what I asked for! Super clean and professional experience. 100% recommend.
Tracy S
I really like that Kaitlyn spends so much time working with me to determine the best way to cut and color my hair. Also, they are up front with you about what to expect for cost even though it's very reasonable for the quality service you get.